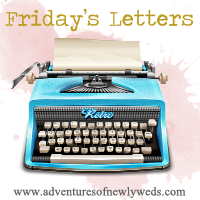 Dear Blog,
Sorry I have been absent,
I have missed you and love you so...

Dear readers,
My niece is here from out
of town until the 10th...
So I may not be here everyday.

Dear hubby,
You rock,
You allow me to take
care of my family
and all you say is,
"whatever it takes"

Dear boys,
You make me happy!

Dear house,
Will you please clean yourself!

Dear family,
Could you please respect each other!

Dear friends,
If you can't respect me...
You will loose me...
Sorry, but August 1st became
I'm me, deal with it!

Dear Vodka,
You make me relaxed and happy.
For that I really could consume you more.
If you could just do your part
and not give me a headache.
M'kay!

Y'all have a great weekend!