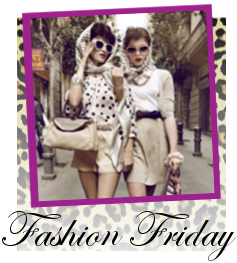 Happy Friday!
A link up with the fabulous Blonde Episodes for Fashion Friday.


In honor of yesterday being flag day, I started to
think of what in the world am I going to wear to all
those wonderful 4th of July BBQ's and activities.
Last week I stumbled across the website Polyvore and wow!
I am in love. This is my first grouping so be kind :)
I love all these items and think I will be in the hunt for
an outfit very similar. I know the blue in the YSL shoes does
not match the other blue's I used in the accessories however, they
were too cute not to use and I figured the blue's were far enough away
from one another.
What do you think?
Have a Fashionable Weekend!
Gigi